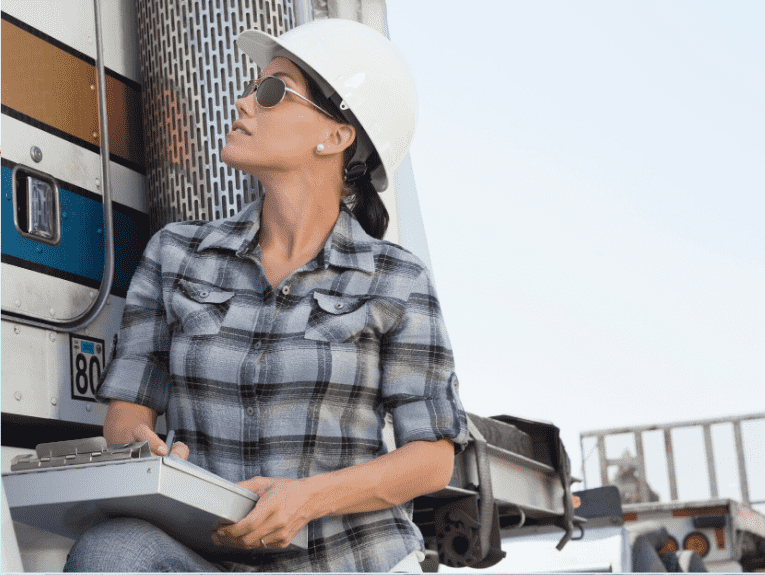 Women in Truck Driving: It's Not a Man's World Anymore!
Redefining the Transportation Industry
Updated March 10, 2021
Typically, trucking is seen as a male profession. However, more and more women see the benefits of driving a truck. In 2015, 5.8 percent of the 3.4 million U.S. truck drivers were women, compared to 4.6 percent in 2010 and that number is only expected to rise.
Confronting a shortfall of around 50,000 drivers, US companies have begun turning to a labor pool that was not widely considered for trucking until now — women. According to the American Trucking Associations, the number of positions open for drivers is on track to quadruple by 2025, as baby boomers retire and as e-commerce and internet shopping requires more trucks to haul goods.
Due to this, we wanted to take a deep dive into the world of women in trucking, how women can start new transportation careers and how to get involved in the industry!

Women In Trucking: The Opportunities
Retired women over 60 have the freedom to travel on long routes and enjoy the country while simultaneously earning a great living. Women in their 20s to 40s are starting to gravitate toward this field as well. The short training period and range of routes is a big influence on them. Many companies, especially around the Kansas City area, have great day routes that lend drivers the ability to be home and spend time with family.
Why Female Truck Drivers Are Uncommon
Many trucking executives say the biggest challenge in the recruitment process is convincing women that they're welcome in the industry. Over the years, the stereotype of the independent, male truck driver in a macho industry has been reinforced. This image doesn't work for bringing women into the industry. So, companies have been putting in what efforts they can to make it very clear that they are needed and wanted as equally as men.
Perks Available for Women
To compensate for the truck driver shortage, fleet operators have been boosting pay, providing 401(k), and tuition reimbursement programs, putting specific programs in place that directly target women. The high rate of pay is great for millennials, who have the lowest rate of hire, as they can usually get scholarships to six-week trucking courses and squirrel away most of their wages. Women in trucking also generally have the same pay as their male counterparts.
Making Women More Comfortable
Increasingly, semi manufacturers are designing more "female-friendly" vehicle packages. One fleet management company teamed with truck manufacturers and the Women in Trucking Association to offer shipping customers 15 specifications for trucks including adjustable seat belt shoulder straps and better access to oil and fuel ports.
Tips On How to Begin a Truck Driving Career
Be Confident. You know that you are just as capable as anyone else to become a driver. It never matters who else believes in you.
Choose carefully. Get the best CDL training. This is imperative, you want a school that will respect as well as educates you.
Find Support. Find a group of like-minded people that will understand your concerns and can share in the joys of the job.
Join an Organization
A few grassroots websites exist out there for women in trucking. One of which is REAL Women in Trucking. This organization's membership is available to seasoned drivers and CDL students alike. REAL Women encourages women to pursue their passion for driving, encourage ethical corporate business practices, and improved industry standards. The website has information, support, and a connection portal for drivers looking for work.
Apex CDL is an inclusive and supportive driving school dedicated to giving the best training and career opportunities to everyone interested.
For more information about our Kansas City Truck Driving school or trucking careers visit our contact page or call us at (913) 444-5664.