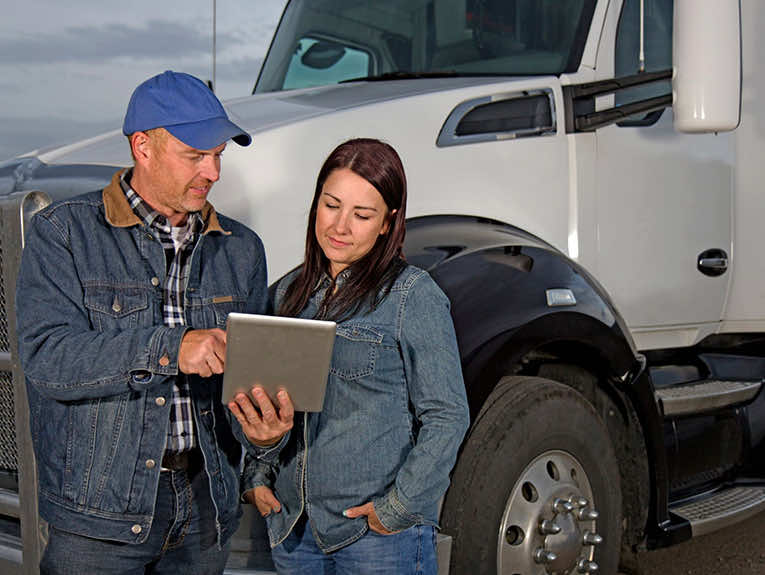 Contract Training vs. Private or Community Truck Driving School
What to consider when deciding
If you've ever considered a truck driving school as an option, there are some things you'll want to know before choosing where to go to get your training. If you're offered a contract with a company in exchange for free schooling, beware. There are a lot of truck driving schools out there that legitimately care about you as a person. They won't take advantage of you by offering you a contract that states you can only work for them and then cut your pay significantly because they know you can't do anything about it.
More Freedom and Less Stress
Private or community truck driving school gives you the option to work for anyone you want to work for. Although the training isn't free, it offers a lot more freedom than contract training. You're not stuck working for a company you hate just because you signed a contract and received free training from them.
Things to Consider About Truck Driving School
Some other things to consider about what type of truck driving school to go to include whether the trucks you train on are automatic or manual. Many are manual and unless you plan on working for a company that drives these types of trucks, you've lost a lot of valuable training time learning something that you'll never even use.
The best companies offer tuition reimbursement for truck driving school. They don't require you to sign a contract for employment, either. If you don't meet the stipulations for tuition reimbursement, you pay out of pocket for your training.
It's no harm, no foul. You aren't stuck working for a company that takes advantage of you or doesn't align with your values. You do, however, have to pay for a truck driving school which is what you would have had to do if you worked for a company that didn't offer tuition reimbursement as a benefit to its employees.
If you are considering a truck driving school, contact Apex CDL Institute in Kansas today and see how you can get started on a new path to a better future.