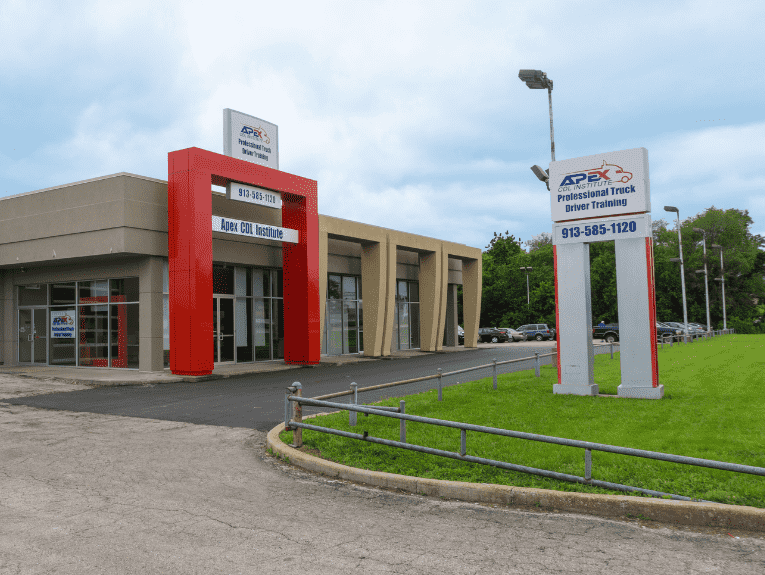 Why Choose Apex as Your Truck Driving School
Quality Kansas City CDL Training
Updated May, 2021
Earn Your CDL Today!
If you've come across this blog, you're probably doing research on Kansas City truck driving schools and wondering "Why should I choose Apex?" Simple. If you are looking for the very best school that can provide you with the skills you need to be successful in the commercial trucking industry, then Apex CDL is the perfect truck driving school for you.
The Apex CDL Advantage
There are several advantages to going to Apex Institute, not isn't just one. Apex strives to graduate every truck driving school student with the confidence and knowledge to succeed in the industry. They make sure that students get a good education, they become safe drivers, and they have the skills to achieve their commercial truck driving goals in the future. They make sure all graduates are ready to do the job.
Not only this but:
 Apex CDL graduates are a cut above the rest. The instructors look for quality and not quantity, making sure all graduates know what they are doing and are very good at doing it.
Businesses choose Apex when they are looking for drivers in the Kansas City area. Apex has proven that they graduate the best of the best. And that is what industries want: the best!
Students of Apex are distinct! Industries can differentiate students who come from Apex and those that come from other schools.
Students that graduate from Apex make a lot more money doing it this way. Companies want assurance when they hire you, and having an Apex graduation certificate tells them that you are qualified and ready to do the job.
Apex is dedicated to being a truck driving school that takes the time to train our students right. Our instructors take it personally and dedicate themselves to producing skilled and safe drivers who enjoy their job. Our main goal is to make sure that students will be successful once they complete our CDL training.
The Trucking Industry's Leading Partners
At Apex it's important to us that all our students are given the chance to succeed. That's why we partnered with the best Trucking partners in the field. With this partnership, our students are able to find trucking jobs even before graduation with some of the greatest trucking companies. Students can find jobs not just in Kansas but all around the nation. Our partners offer great pay, benefits, and even tuition reimbursement.
Get to know more about our great trucking partners such as Werner Enterprises, American Central Transport, DOT Foods, SYGMA, and Schneider.
If you are ready to start your career, sign up for training at Apex CDL here! To find out more about Apex CDL and what we can do for you, contact us today or read our reviews!