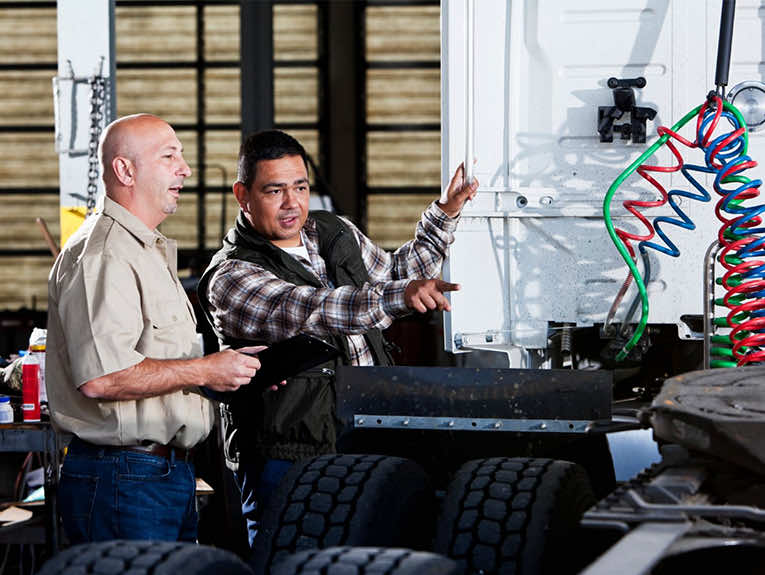 What You Should Know About the New ELDT Rule
New requirements students must meet
Updated Dec. 27, 2021
This new rule sets up more extensive entry-level driver training (ELDT) requirements to enhance the safety of commercial motor vehicle operations. The rule establishes minimum training requirements for entry-level operators of Commercial Motor Vehicles (CMVs) in interstate and intrastate commerce.

When Does the ELDT Rule Take Effect?
On February 7, 2022, this new rule takes effect. States have until this date to take the necessary steps to modify their information systems. This phase-in time allows for the training industry to develop and offer programs that meet Training Provider Registry (TPR) listing requirements. It will also give time to update systems and amend licenses.
Who Is and Isn't Subject to ELDT?
Anyone who is applying for a Class A or Class B CDL, an upgrade of their CDL, or hazardous materials, passenger, or school bus endorsement for the first time.  This rule does not create any new exceptions so it does not apply to those holding valid CDL or a Passenger, School Bus, or Hazardous material endorsement issued before the compliance date.
What Does the New Training Entail?
An Entry-Level Driver may not take a CDL skills test unless he/she has successfully completed the mandatory theory and behind-the-wheel training. These tests are to receive a Class A, B, Passenger, Bus, or School Bus endorsement. Hazardous Materials endorsement requires mandatory theory training that is provided by a listed Training Provider. Providers are according to the FMCSA's TPR and are suitable for the license or endorsement that person is applying for.
Obtaining a CDL is not any more difficult than it was before. The process just involves more up-front knowledge of the kind that would be learned on the road anyway. This only makes driving safer by requiring more in-depth and up-front knowledge.
Contact Apex CDL today to find out how you can get started in truck driving today.