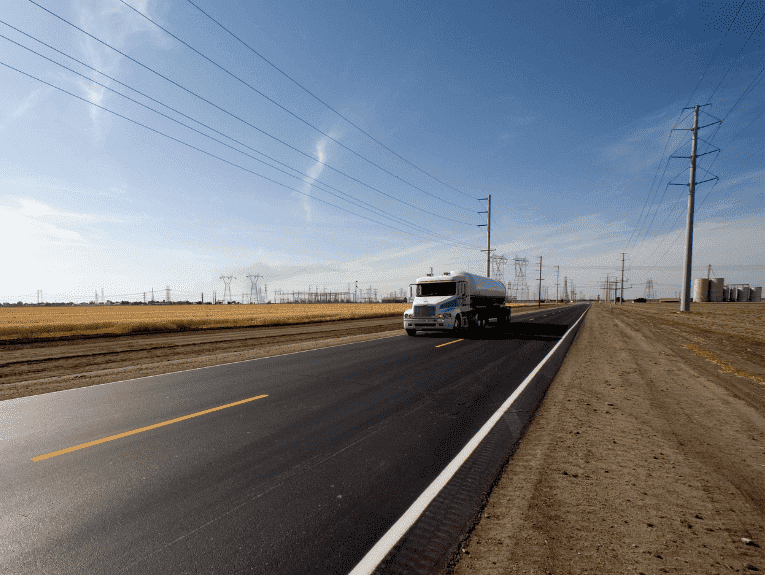 How to Handle the Plains and Winter while Trucking
Prepare to Manage America's Weather
When training at Apex CDL Institute, drivers will be prepared to handle their trucks in most situations while on the road. However, many times, a driver's first experience with unpredictable weather will be while they are on the road. That is why it's important for students to learn about different types of road conditions truck drivers may have to drive through.
Plains Driving
The Great Plains are often overlooked when drivers are thinking about difficult places to drive in unexpected weather. However, conditions in the plains can change at a moment's notice because there are not enough differences in the terrain to help break up the weather. The states that truck drivers will experience these conditions are Kansas, Nebraska, Oklahoma, North and South Dakota, and parts of Texas and Montana. Some of the weather that drivers can experience in the plains are:
Strong Winds

Due to the vast openness of the plains, the wind can pick up quickly and suddenly. When dealing with crosswinds, drivers should stop and reduce the amount of wind their truck is subject to by turning with the wind either behind or in front of them.

Dust Storms

Dust storms can be hard to predict, which means the best way for drivers to handle them is to wait out the storm. If caught in a dust storm, ensure windows are sealed completely and rest up until the storm has passed.

Tornados

Tornados, like dust storms, can appear with minimal warning. However, unlike dust storms, tornados can be better predicted and are often widely reported across an area. If a tornado does happen to appear, it is best for drivers to try and get under an overpass or into an area of cover. When it is safe, drivers should leave the truck and get to more substantial cover as their lives are more important. Drivers can also try to prepare for tornados by looking over daily weather reports.

Heavy Storms

With the openness of the plain, storms can continue to grow and strengthen as they move, making it difficult for drivers to gauge if they should keep driving stop, and let the storm go by. These storms in the plains can consist of strong wind and tornados, hail, freezing rain, and reduced visibility.
Winter Driving
Winter driving is one of the few driving conditions that most truck drivers consistently deal with. The harshest winters truck drivers will face will be in these states: Minnesota, Michigan, North and South Dakota, Wisconsin, Maine, Vermont, New Hampshire, Montana, and Idaho. Be sure to understand the following safety tips before heading out on the road:
Stopping Distance

When driving in the winter, road conditions can increase the required stopping distance needed to come to a complete stop. Most drivers can avoid accidents caused by sliding by being extra cautious and having more space between them and other vehicles than usual.

Winter Maintenance

Keep the truck's maintenance up during the winter to reduce the chances of something going drastically wrong. Drivers should keep an eye on the following areas when doing maintenance checks during the winter.

Tire pressure and wear
Fuel level and extra fuel
Other engine fluids (Oil, Anti-freeze, etc.)
5th wheel connection
Battery health

Reduction of Sudden Actions

Any sudden movements on ice and snow can cause vehicles to lose control quickly, which leads to more accidents. When sudden stops happen, sometimes it is best to try and go around the other vehicles than make a hard stop and lose control.

Keeping Truck Free of Snow

Make sure that other drivers can clearly see the truck lights to reduce other drivers' chances of running into the truck. Also, removing excess snow from the truck can help improve the visibility for other drivers on the road too.
All of Apex's CDL courses help prepare drivers for all weather conditions which makes our students some of the safest drivers on the road.
If you want to begin your career as a truck driver and learn from the best, then sign up for Class A CDL training at Apex CDL! Find out about Apex CDL and why you should get your CDL training from the best contact us today or visit us here!