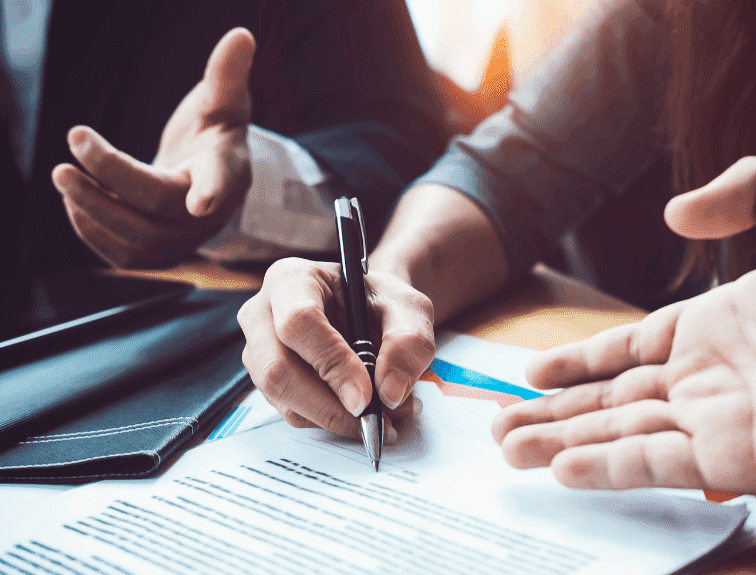 What You Should Know About Contract CDL Training
Contract Training vs. CDL School Explained
What is Contract CDL Training?
Contract Training is an option for students who are willing to sign an employment contract with a motor carrier in exchange for going into their CDL training program.
Students can choose this option instead of going through CDL training at a CDL school, like Apex CDL Institute. With contract training, trucking companies offer to pay for the student's CDL training so long as the driver agrees to work for that carrier after graduation. Typically, contract training requires students to sign with a carrier for a set amount of time, with a minimum of one year. Once signed, student drivers will go through the specified CDL training to receive their CDL.
However, contact training comes with several hidden costs that the carriers hide under the "free training" label. Some of these costs can be new drivers earning $18,000-$25,000 less than someone who went through training at a school like Apex. Drivers also still pay for their training, as companies can deduct as much as $8,000 off from their paychecks to recover their training costs. Carriers also pay their contract training drivers 6-10 cents less per mile while giving the drivers the jobs that no one else wants.
Many new drivers think there are no other options to get trained besides a contract training program. However, there are a variety of grants, loans, sponsorships, and low-cost financing options that make truck driver training available to everyone, regardless of their credit or current financial situation.
Why You should avoid Contact Training
Most carriers advertise that their contract training is 100% free. However, signing up for "free" CDL training typically comes with more hoops you must jump through to complete your training, and there still is no guarantee of a job. To get the free training, you must first complete training with the carrier and then work for the carrier for the time stated on the contract. Unfortunately, many carriers have a clause in the contracts that states if the company decides not to hire a student after training or a student fails the training course, they will become responsible for the cost of CDL training. Additionally, many times training directly with the carrier costs up to two to three times more than a CDL school. Therefore, it is important to understand Contract CDL Training is not "free", it is a loan.
Most contract drivers also don't consider the types of jobs assigned to them once they start. Since the carrier has money invested in you, they will assign jobs that may have long work hours or low paying rates for the driver to make money on their investment. This can, at times, put contract drivers in a bind; if they are unhappy with the job offered, they are required to continue driving for the carrier until their contract is up.  It can also mean less home time as the new contract training driver is sent out on the road for 21-30 days at a time.
Why CDL Schools might be the Better Option
At Apex, we encourage students to fully understand their options before signing a contract. No one wants to get caught in a contract that does not benefit their long-term careers. We ask all of our students to take a good look at what training pathway is best for them. Many times, students realize it is a traditional truck driving school. Truck driving schools will help you get your CDL in the same amount of time as the carriers while also providing more comprehensive training. Carriers train their students to fit in with their company standards while trucking schools prepare you for any trucking job. As a result, students have more job flexibility and career growth potential after graduation. Trucking schools also provide students with a singular tuition number that can be offset with financing options so that students don't have to break the bank to get their CDL. The best reason to get your CDL through a trucking school is that it provides 100% more choice and flexibility after you complete your training. You are not required to work for any company, and you can find the perfect job for you.
And when you do your CDL training at Apex CDL Institute, our graduates often qualify for sign-on bonuses and full tuition reimbursement from the carrier that they choose to go to work for.
How Apex helps Your Truck Driving Career
Here at Apex, we are devoted to helping our students get the best training possible to help them get into careers they love. We offer our students a wide range of financial aid options because we understand that training can be expensive. We are also very proud of our job placement program that provides current and former students with career assistance services. These services include working with you to find the best company that fits your needs and your family's needs. We work with companies all over the country so that you can start your successful career anywhere. We also help you during your first year to make the right decisions that will help set you up for the rest of your career.
Start your career off on the right foot by contacting us today!