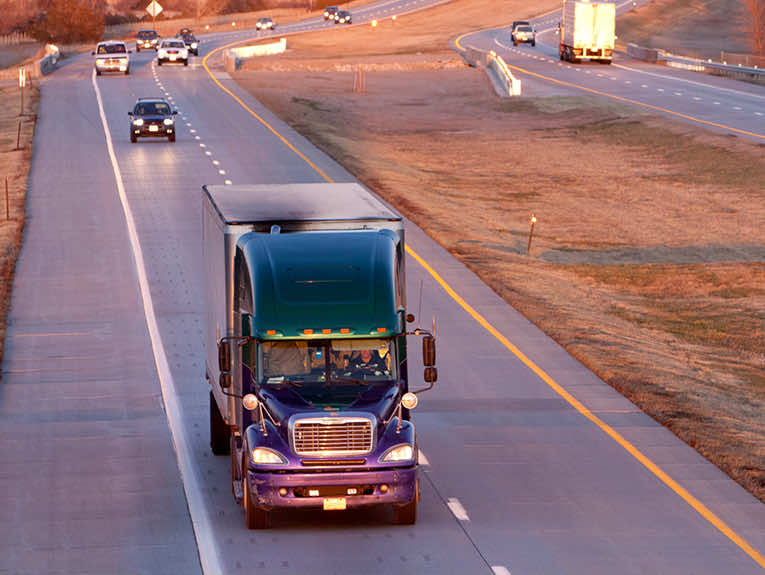 Benefits of Being a Truck Driver
Advantages of Trucking as a Career
Truck drivers transport goods across the country every day. The American economy is incredibly dependent on the trucking community to make timely and efficient deliveries to keep businesses and consumers buying and moving forward. Part of this is why truck driving is a well-respected profession and will continue for generations. Besides prestige, there are numerous other benefits to choosing the trucking life.
ANYONE CAN BECOME A TRUCKER
Many people don't want to spend years studying for a degree or career they aren't sure they want to do. Truck driving is an excellent option for anyone who wants to find a great-paying career with minimal barriers to entry. Typically, completing CDL training and obtaining the official certification is all it takes. The duration of this training depends on your classification designation, full-time or part-time attendance, and your state of residence.
FLEXIBILITY
Truck drivers cannot work more than 70 hours per week and no more than 11 hours per day without a break. This protection assists in giving drivers flexibility over their work hours. There are long-haul and local driver options that can add additional flexibility. Long-haul drivers typically make more, but there is a little more flexibility in your preferences. If you are a night owl, overnight driving maybe your thing, but if you are an early bird, get up with the sun and get going.
If you want to be a local driver, there's the benefit of getting back to your home base every night, knowing your exact route every day, and many times you will have shorter days depending on the company and route duration.
GREAT WAGES
According to Indeed, entry-level truck drivers make around $41.00 per hour and average $82,000 annually, depending on schedule, number of routes, and company bonus benefits. This number also increases as you gain more experience, with the average driver making nearly $87,000 a year after five-years.
GET PAID TO TRAVEL
If you decide to be a long-haul driver, you will be paid to travel nationwide. You will constantly travel to new destinations and see sights that some people never see. You'll experience everything America offers and get paid to do it! This is one of the main advantages of long-haul driving.
CAN BE CHALLENGING
For some people, the idea of a traditional 9 to 5 job can seem mundane. Being a truck driver, there is no such thing as a non-challenging day. Every day adds a new challenge if you so desire. Take on the challenge of varying cargo, going to new destinations, and even interacting with new and different people.
JOB SECURITY
Nobody wants to invest in a career that doesn't amount to much after a few years. Being long-haul or local, you will always have work. Companies across the United States are always looking for dependable, flexible, trustworthy, and qualified drivers to transport their goods.
If you are thinking about becoming a truck driver, consider these benefits and advantages when making your decision. Also, remember to investigate the needs of your area, what type of driver you would want to be, and what kind of company you would like to work for or if you would like to work for yourself.
Contact Apex CDL today to find out how you can get started in truck driving today.
Updated March 2023.