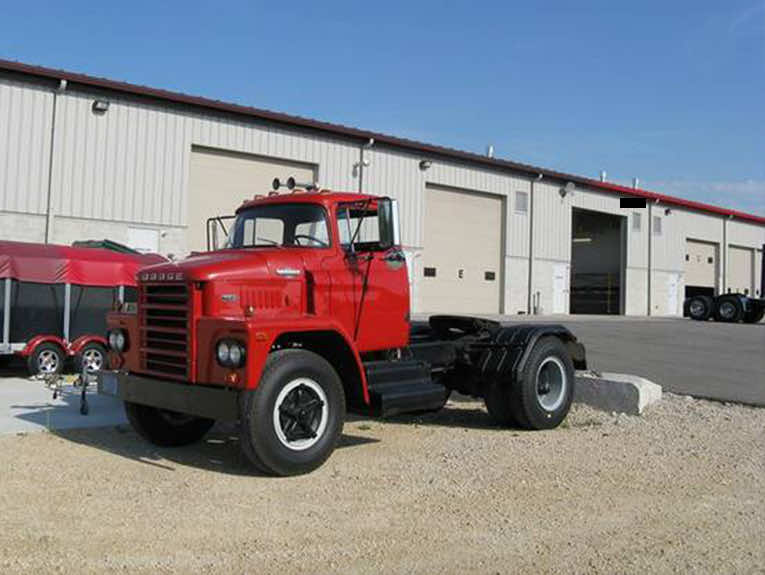 A Look Back at 1960s-1970s Trucking
Weight Limits For Semis
The Federal-Aid Highway Amendments of 1974 established a federal maximum gross vehicle weight of 80,000 pounds. It also introduced a sliding scale of truck weight-to-length ratios based on the bridge formula. However, no federal minimum weight limit was established during this time and consequently, six states in the Mississippi Valley refused to increase their Interstate weight limits to 80,000 pounds, and the trucking industry faced a barrier to efficient cross-country interstate commerce for a time.
Trucker Culture
The heyday of truck driving was the 1970s, which saw a dramatic rise in the popularity of "trucker culture." Truck drivers were romanticized as modern-day cowboys and outlaws, partially due to their use of citizens' band (CB) radio to relay information about the locations of police officers and transportation authorities. Plaid shirts, trucker hats, CB radios, and using CB slang became popular among the general public. By the 80s the trucking phenomenon waned, and with the rise of cell phone technology, the CB radio was no longer popular with passenger vehicles.
Technological Advancements
By 1964, 8 million Americans were making their livelihood from trucking; 18 million commercial trucks were in use by the end of the decade. A large part of the continuing expansion of trucking was the technology advancements that made it possible to transport an unlimited variety of goods to be transported. These include more powerful engines, power steering for large, heavy tractor-trailers, individual front suspension, and variable rear suspension for better handling. The "Jake Brake" engine brake system, air conditioning, and tinted windows were all introduced during this time as well.
Roadside Diners
Before the late 50s to early 60s, there really weren't many places for truckers to stop for a break. That's when roadside restaurants started cropping up. They catered to truckers and families on long car trips along the new highways.
Contact Apex CDL today to find out how you can get started in truck driving today.