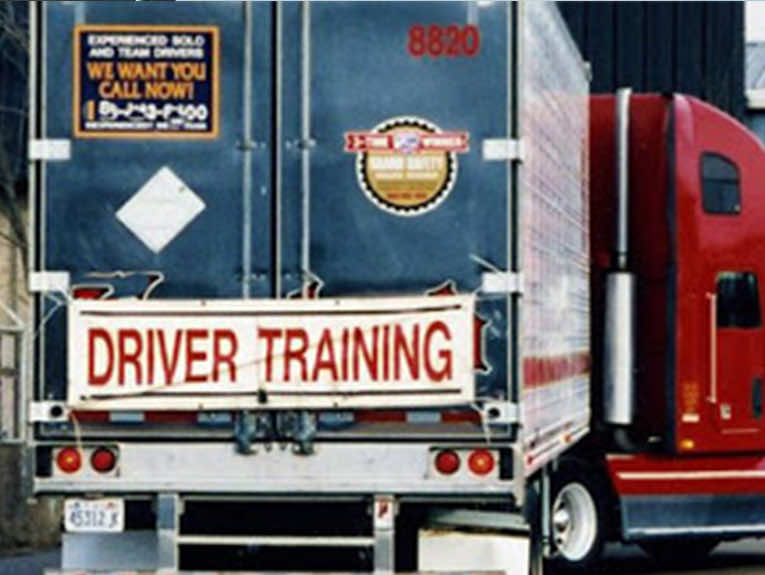 3 Things You Need to Know Before Getting Your CDL
Important information regarding the CDL
Companies are always hiring for professional CDL truck drivers. If you've always been interested in trucking or just want a career to support your family without going to a university, this may be the right place for you. However, before you can begin working you must have training and pass your licensing exam. We have three great tips to think about before you begin.
Know This Before Getting Your CDL
Go to a Training School
Saving time and money by studying trucking alone is very tempting but, as with other professions, going to an accredited training school is going to actually land you a job after you pass your exam. The knowledge tests are only a small part of what it takes to safely learn to operate a large commercial vehicle. You need a vehicle to learn on and a facility to train at. Companies may see that you passed your CDL but they cannot be sure you're correctly trained in everything unless they know the school you studied through. Quality truck driving schools have relationships and training agreements with great companies to make sure you have a job upon graduation.
Studying through a private school will cost more than a company school but once you finish your six weeks of training, you will be hired by a company that will pay you a higher starting salary and not requires you to sign a one to a two-year employment contract. Going to a company school means you will basically intern with them and they will take your tuition out of your paycheck and usually pay you less than if you acquired your training on your own.
Taking Your Test
Before your skills test, you will be required to take a basic knowledge test to get your CDL Learners Permit. After that, you will take a skills test and the pre-trip inspection test. The best way to pass your basic knowledge exam is to take practice tests, state DMV websites, CDL training websites, and your school may have recent tests available to study with. Rules and laws concerning trucking change all the time, which is why getting a test from the past year (if possible) is recommended.
A quality training program will teach you how to actually operate and drive the truck.
Before You Take a Job
After you procure your CDL, you need to find a great company to work for. Kansas City has plenty of great local routes so you can get home to your family every night, as well as OTR routes if you want to see the country. You just need to decide what is best for your lifestyle.
Contact Apex CDL today to find out how you can get started in truck driving today.