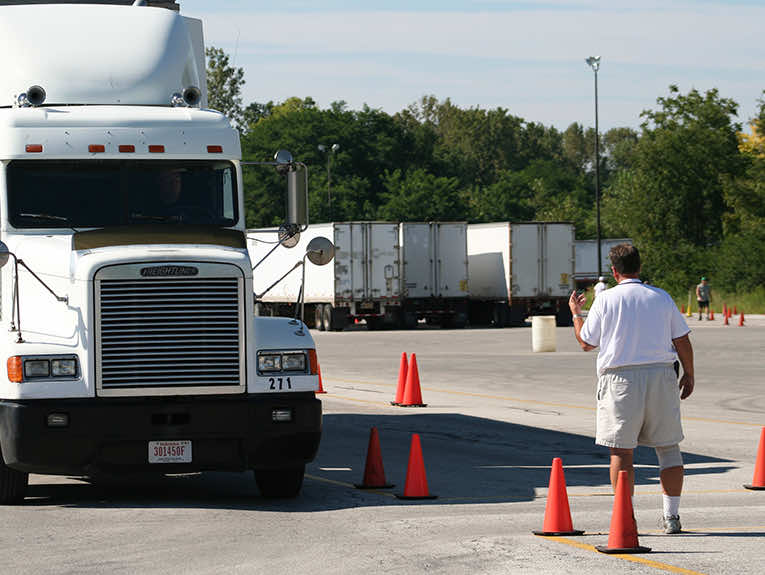 CDL Programs: Find the Right One for You
Identifying which CDL is the best choice
A promising career in truck driving begins with choosing the right school. The best CDL program will help you develop the necessary skills and provide networking opportunities that can help you land the perfect job. We recommend ranking CDL programs by factors that are most important for you, such as: program speed, networking experience, and hands-on training. 
The Best CDL Program for You
A few things to keep in mind: What type of school is best for you? There are three different types of courses: licensed, certified, and accredited. A licensed school has met the state curriculum, facility, and training requirements. A certified program is licensed by the state and has been inspected by a third-party company. Accredited schools meet certain regulations and policies determined by the US Department of Education.
Consider your job placement opportunities when comparing schools. Think about how important it is for your education to work with local transport companies or have personal coaching as you earn your license. Don't be afraid to ask the school what the placement success rate is, or if you can speak with recent graduates about the jobs they found after graduation.
Graduation Opportunities
Every school that you consider should be comprehensive and provide you with opportunities to learn in the classroom, on the road, and at the range. A quality CDL program is the first start towards a successful career, but it is essential for the steps to follow. Many trucking companies want to hire student level drivers and will continue to provide paid, on-the-job training to help graduates finalize their CDL training.
Finally, as with any education, consider all costs. Avoid any school that provides "free training" because the good things in life don't come free. Driving schools depend on many different factors when determining tuition, but these costs will help pay for your classroom time plus the essential in-the-seat driver training. Make sure you read every piece of paperwork carefully before you sign so that you have possession of all the facts at graduation.
Contact Apex CDL today
 to find out how you can get started in truck driving today.