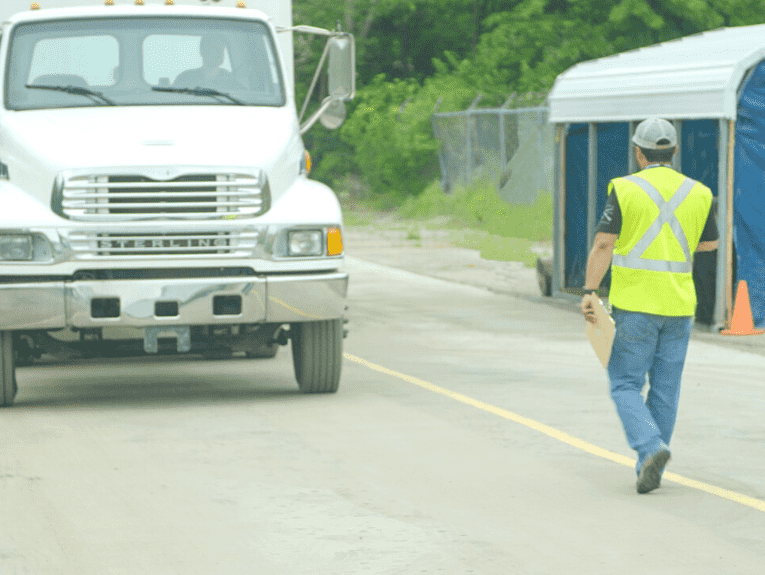 What is 3rd Party CDL Testing?
Take Your CDL Test at Apex's Facility
Before being granted a commercial driver's license, or CDL, it's necessary to undergo CDL testing. Often, tests are performed at a 3rd party CDL testing facility . This CDL testing is one of the final steps to entering a commercial driving career.
How to Qualify for CDL Testing
Before making an appointment with a 3rd party CDL testing examiner, it's necessary to complete training . Frequently, a certain number of hours of classroom instruction and behind-the-wheel training are included. Completion of this course qualifies a candidate to make an appointment at a 3rd party CDL testing facility. Proof of completion of the course is presented before the test can begin.
What to Expect from 3rd Party CDL Testing
Most CDL testing occurs at the same facility where the training course occurred. Alternatively, testing may be offered at similar facilities in the area. A certified examiner conducts the test, which typically consists of a practical test of skills behind the wheel. In some places, a written testing component is also required.
What To Do After CDL Testing
The 3rd party CDL testing facility is generally not empowered to issue driver's licenses. This responsibility nearly always falls to the state's DMV or similar department. Some testing facilities send electronic results to the DMV so that they can be used for issuing a CDL. In other places, the applicant must present a hard copy of the test results to the CDL-issuing department. This hard copy is frequently enclosed in an envelope that is sealed by the test facility to prevent tampering with the results.
Using 3rd party CDL testing makes a great deal of sense for most states. These CDL testing facilities have highly trained personnel who are qualified to administer the tests so that job candidates can get to work as soon as possible.
To learn more about 3rd Party CDL Testing and how you can begin your training now, call Apex CDL at  (913) 444-5664 or fill out an online application