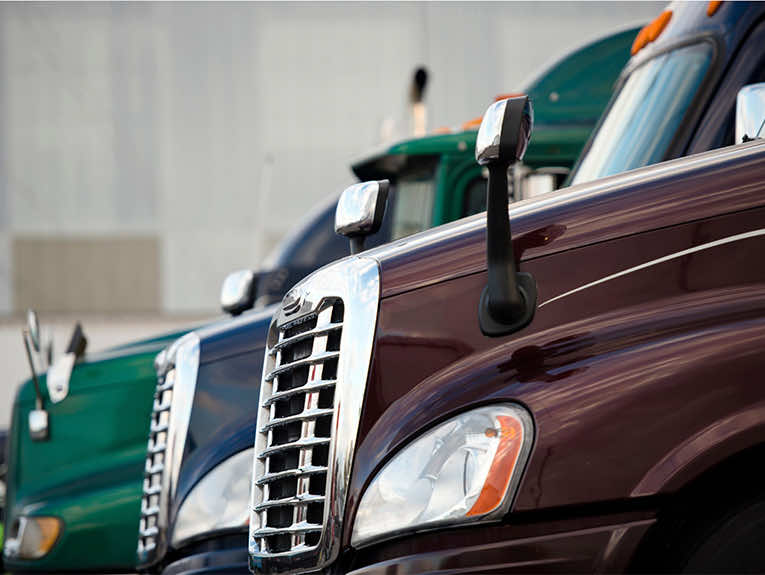 5 Signs You're in the Wrong Truck Driving School
Why Apex is the right choice for you
Going into a career in truck driving can be a great move — but only if you go to the right truck driving school. Unfortunately, there are many schools out there that take advantage of their students, charge outrageous fees, have terrible retention rates, and don't set their students out on a path for success. If you've enrolled in a truck driving school but are worried if you've made the right choice, there are several signs to watch out for. Here's how to pick the right truck driving school:

What Should You Look For?
Is the school within a truck driving company? A common problem with truck driving schools that are situated within a trucking company is that they can limit employment options for their students. The right truck driving school helps you find the employer that is right for you, rather than giving you no other option than to work for only their company for a certain amount of time.
Are you forced into a rigorous program that leaves students behind who can't keep up, or can you take your time and get one-on-one time with instructors in order to truly master what you've learned? If the school you're going to doesn't give you a chance to make the most of your experience, you're definitely in the wrong place. Make sure to look for a school with a high retention and graduation rate.
Is there a contract restricting your license? Once you've paid the money for a truck driving school, you should be free to go wherever you want to work. If a program tells you that you can't work for another company, consider your training worthless.
Make sure to look for what others say about the program. Are comments positive or negative? Do they have a record for successful job placement? Does the truck driving school invest in good equipment? What is their safety record like? Do they follow the rules or let things slide when it comes to driving a truck? Does the school employ licensed examiners? These are all important factors to understand before you commit yourself to a program that could end up being a rip-off.
Make Sure You Don't Waste Time & Money on a Bad School
The wrong truck driving school isn't worth the time or money you put into it. That's why it's important to do your research before deciding where to go. It'll prevent you from making a costly mistake by sinking too much money in a truck driving school that doesn't deliver enough return on your investment. The right school offers you freedom, a satisfying career, and plenty of opportunities to be successful.
Looking for a school you can trust?
Check out our program at Apex CDL. We are committed to helping you find success in the trucking industry. We have helpful financing options and will assist you through every step of the process. Contact us today.