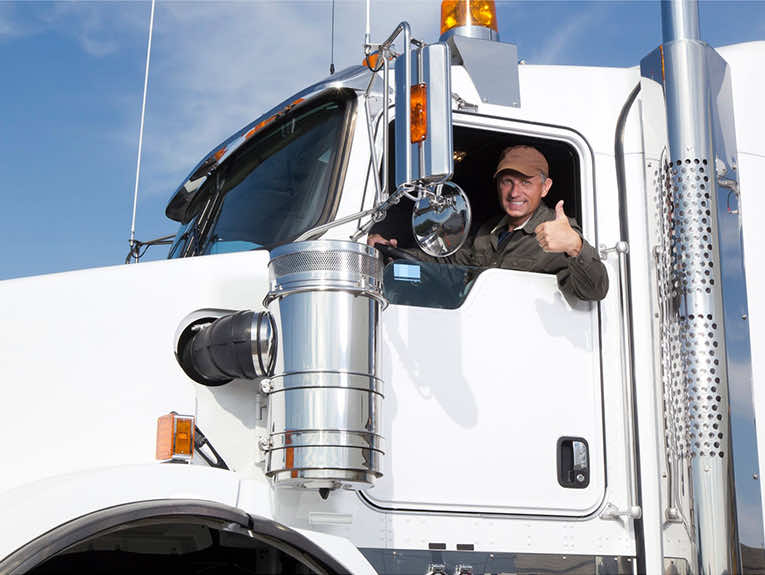 Tips for Truck Drivers on Staying Healthy on the Road
Staying healthy can lead to more production and a better experience
A truck driver spends a great deal of time away from family, sitting behind the wheel for several hours at a time. A lifestyle such as this can lead to unhealthy physical and mental habits that prolong negative health issues. Truck drivers can take action to ensure they stay happy and healthy while on the road.
Nourish Your Body
Eating healthy is one surefire way to keep up energy and focus. Processed foods high in sugar and fat are far too easily found at truck stops along the highway, making it easy for a truck driver to build negative eating habits. There are several ways to maintain healthy eating on the road:
Keep snacks with high protein and low sugar on hand. Nuts and trail mix are great options, and many gas stations offer fresh fruit and veggie packs. Natural brand jerky and portable tuna pouches are also readily available and offer quick power packs of protein.

Drink plenty of water. It is easy to become dehydrated on the road, especially if you're drinking lots of coffee or soda. Limit your caffeine intake, and keep a bottle of water handy at all times, refilling it at every stop.

If you find it challenging to get all your daily recommended nutrients and vitamins, a multitude of multivitamins are available and can help supplement your diet.
Find Time to Keep Fit
More and more research has come out in recent years indicating that prolonged periods of sitting are a major killer, with some comparing it to smoking in its deadly long-term effects. The problems caused by sitting can be healed by everyday movement and exercise. After a long day of truck driving, take a nice long stroll around your neighborhood or overnight lodgings. Get your heart rate up and stretch your legs, arms, neck, and shoulders. Every time you take a break during your long haul, take a few minutes to stretch, walk around, and get your muscles moving.
Loved Ones Make a Difference
Your mental state is hugely important to maintaining a consistently healthy mindset while on the road, and bouts of loneliness are bound to occur. If you are able to return home at the end of a day of driving, take time to spend with your family and friends. If several days are spent on one trip, make sure to check in with loved ones. Talking with family and friends helps you stay aware of what really matters, and keeps your head and heart focused.
Sleep & Relaxation Are Vital to Focus
Truck driving can be very calming, but it can also be stressful. Solid sleeping and relaxation habits are important in maintaining a strong focus and staying safe while driving. Good sleep can be hard to find on the road, but not impossible. Many trucks are equipped with a twin-sized compartment bed, which makes for convenient overnight sleep and daytime power naps, but it certainly helps to occasionally stay in a hotel, or better yet, your own bed. If you find falling asleep is a problem, trying a white noise machine or buying a pillow suited to your sleeping style can make all the difference. To stay relaxed while driving, keep a playlist of your favorite tunes at the ready.
Truck driving offers a career opportunity unlike any other and may be suited to you if you're looking for fulfilling work and the chance to travel. To learn more, contact Apex CDL at (913) 444-5664 or fill out our

online contact form
.