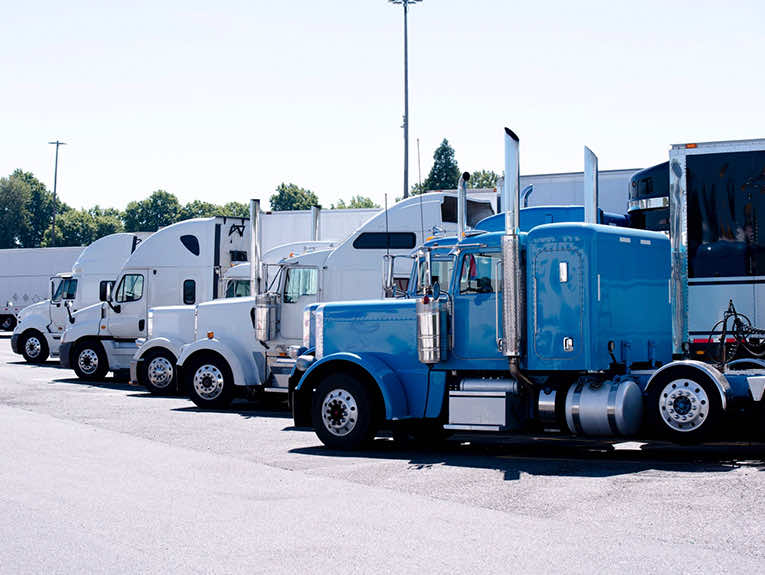 Free Truck Driving School? Why You Shouldn't Bite
Be on the lookout when researching schools
Although it might be tempting to answer an ad for free truck driving school, it isn't all it's cracked up to be. Legitimate CDL training doesn't require you to jump through hoops in exchange for complimentary instruction. In fact, it's the complete opposite. CDL training gives you the tools that you need to drive a commercial truck safely.
Free Truck Driving School is a Scam
When you sign a contract for free truck driving school, you're essentially signing away your right to work for anyone else for a period of 12 to 24 months. You're indebted to the 'school' and are often paid low wages because of the commitment you agreed to. You also get less time at home and are often forced to drive with a partner that you know nothing about.
Work for Reputable Companies After Getting Real Training
If proper knowledge and a position with a highly-regarded company don't sound appealing to you, don't sign any contract with the hopes of gaining valuable, on-the-job CDL training. Free truck driving school is often a scam with countless victims. If you want CDL training, you need to do it right. When you pay for instruction, you're eligible to work for any company you want and command double the wages that free truck driving school graduates get per mile.
Get the Rest and Family Time You Deserve
Students looking for CDL training don't want to sacrifice their time with their families, either. That's why it's important to find companies to work for that respect and value downtime. It's in your best interest as a commercial driver to be well-rested and healthy while driving a truck for your employer.

There's nothing worse than a company that wants to take advantage of people looking for employment. Rather than fall for a truck driving school that offers free training, do the right thing, and research your options. Many truck driving schools offer flexible financing plans. Don't put your name on a contract that doesn't give you flexibility following your CDL training.
To learn more about how you can start a fulfilling career in truck driving today, call Apex CDL Institute in Kansas at (913) 444-5664 or fill out our

online contact form
.