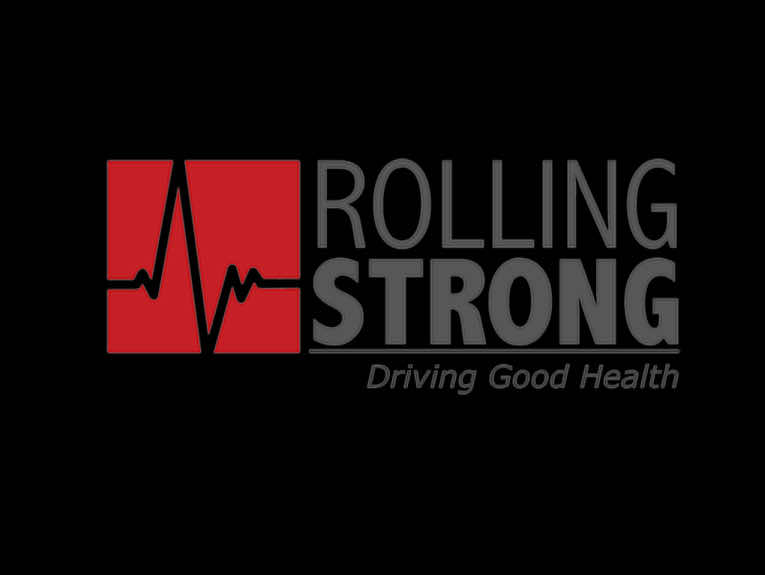 Driver Health App: Coaching & Rewards
Wellness App for Truckers
The majority of businesses, large and small, provide some sort of company wellness program–whether it's a company initiative or through health insurance. Unfortunately, because of the nature of truck driving, such programs aren't readily available and drivers suffer sitting behind the wheel all day.
Rolling Strong Driver Health & Fitness App
Rolling Strong has created a number of driver wellness programs and has now launched a mobile app for iOS and Android devices to help truckers make healthier choices while over the road.
App Overview
The app is similar to other general health apps such as My Fitness Pal. However, this app is unique in that it is targeted towards truckers and gives drivers access to:
Nutrition guidance

including daily food logging and
ability to search the nutrition information for various foods–including those found at truck stops.

Guided exercise programs
Sleep time and pattern tracking with an integrated wearable activity tracker (and CPAP integration)
Personal health records (any you choose to connect)
DOT certification reminders
Wellness coaching
Earn points by using the app (log sleep, calories, and exercise) and redeem them with Rolling Strong partners
Helpful Tips & Guidance
If a driver has a certification coming up, the app will send a reminder and link the driver to helpful preparation materials. When a driver logs too many calories or too little activity, it will recommend informative articles and suggest a coach. On the other hand, if a driver is doing very well, the app will issue points to compensate them for all the hard work.
Take Control of Your Health
Trucker health is a hot topic currently and, until now, no one has created a truly unique program that is widely available, easy to use, and fun. The goal is not only to get driver's to control their health and encourage them to adopt a healthy lifestyle but also to connect them with like-minded drivers for support. It's also designed so fleets can support their driver's health and wellness efforts.
Contact Apex CDL today to find out how you can get started in truck driving today.