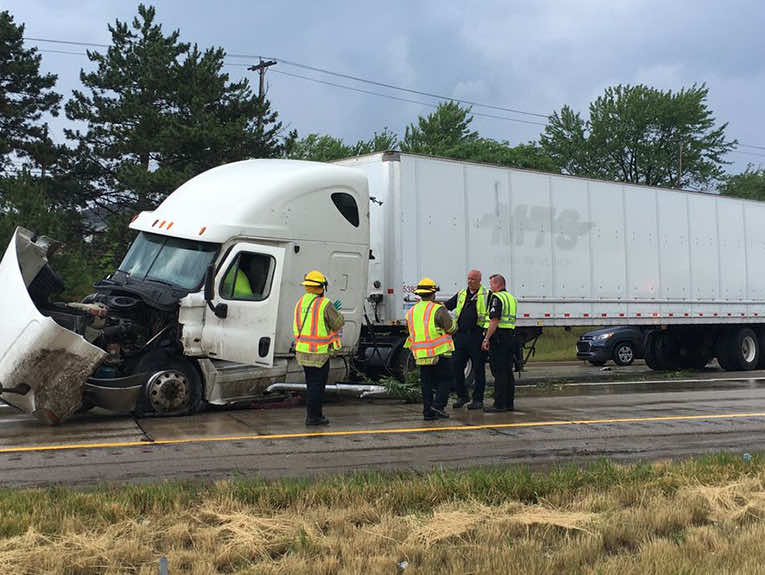 The Dangers of Distracted Truck Driving
Biggest Problems that Arise while Driving
Unfortunately, distracted truck driving is a huge problem on the roads. It is dangerous enough in your average car. When you are operating a commercial vehicle, and don't have as quick a stopping time, it is of even greater importance that you keep your eyes and mind on traffic.
Distracted Truck Driving
When you are on the road for long periods of time it can be hard to keep yourself focused. Things that pull away your attention
using your phone
fiddling with the radio
operating dispatch devices
reading billboards
looking at architecture
reading bumper stickers
people
Truck Crashes
A 2006 study found that nearly 80 percent of crashes involved some form of driver inattention in the three seconds before the crash or near-crash. A three-year data collection effort by the Federal Motor Carrier Safety Administration and the National Highway Traffic Safety Administration found an estimated 11,000 truck crashes nationwide involved distractions outside of the truck.
Texting While Driving
Texting is an easy way to stay in touch if you are a long-haul trucker but doing it while driving is illegal. A 2009 study of real-world driving found that text messaging while driving increased a driver's chances of being involved in a safety-critical event by 23 times (FMCSA). Make sure to keep your eyes forward and leave your texting and calling to fuel and rest stops.
Avoid Eating When Driving
You may feel like you have little time to eat when on the road but this means that one of your hands is away from the wheel. A survey of drivers found that nearly 50 percent of drivers believed eating or drinking while driving is a distraction. A study found that eating while driving was riskier than talking on a cell phone.
Contact Apex CDL today to find out how you can get started in truck driving today.