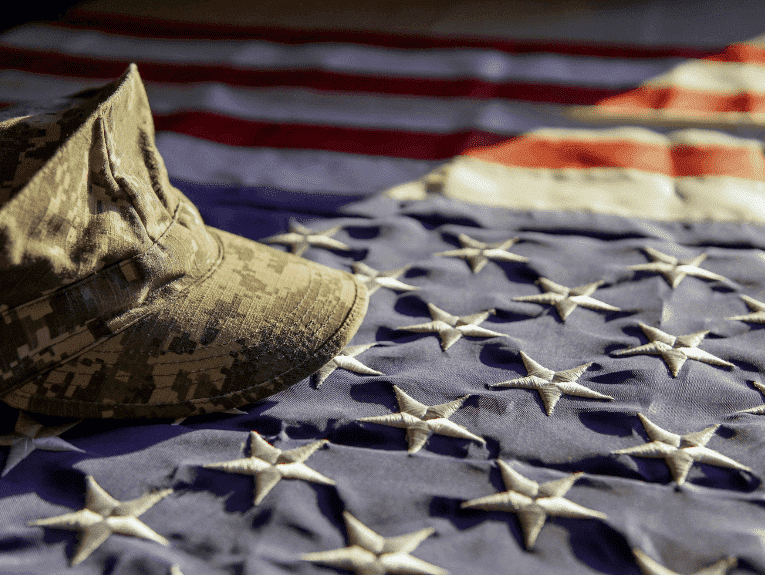 Shifting from the Military to Trucking
How Your Skills Can Help You Transition
Making the transition from the military to regular, civilian life can be difficult for some. It requires a change in your lifestyle and can be hard to step back into. Many military veterans don't have a plan after returning from duty and don't know where to start to begin their new life. Finding a career after the military is many times the hardest part of the transition.
With the shortage of truck drivers continuing to grow, the need for new commercial truck drivers is at an all-time high. Training to get your CDL at Apex only takes a few weeks, however, and is a great career option for military personnel making the transition into a new career.
Why Trucking?
There is currently a growing shortage of drivers in the trucking industry. Due to the high demand to fill jobs, the shortage creates high job security for truckers. Those who are new to the trucking industry will have several options when choosing which company they want to work for because so many jobs are available.
Most trucking companies also offer great employee benefits including 401k, insurance plans, paid vacation, and more. Keep in mind that each company's benefits are a little different, but all benefits can truly help start your civilian career off easier.
Skills That Translate
Many skills from the military can translate over to truck driving. Veterans have already gained the traits needed to be successful. Skills like good communication, discipline, and reliability are all learned while serving and translate perfectly to a career in truck driving. Veterans also have great attention to detail, which helps them be alert, active, and safe drivers. Truck drivers are also required to be a self-starter. Many times, you will be out on the road alone for a period of time. Staying motivated and keeping yourself accountable will lead you to a great career trucking.
Another way your skills can translate to trucking is if you have experience operating heavy equipment during your time in the military. If you have experience with heavy equipment, you can apply to use a Military CDL Skills Test Waiver. If you get this waiver approved, it means you won't have to take the driving portion of the CDL exam.
Please be sure to check with your instructor for more information on the skills waiver.
Training and Driving Incentives
There are a lot of positive reasons to go from the military into trucking, but one of the most enticing is the veteran benefits most CDL schools have to offer. Transitioning military personnel can use benefits like the Post 9/11 G.I. Bill® at Apex to help cover the cost of training. Being able to use the G.I. Bill® to help pay for training can take the financial pressure off of veterans when looking for a new career.
Veterans are also eligible to work toward the Transition Trucking Award. Created in 2016, this award has the goal of inspiring more transitioning service members to join the trucking industry. One winner is picked every year and is awarded a fully-loaded Kenworth T-680. Veterans are receiving the recognition they deserve and are considered incredibly values members of the trucking industry.
Some trucking carriers offer additional veteran programs when you agree to work for them. One of our partner carriers, Werner Enterprises, has a veteran program to help begin your career. Werner's Operation Freedom program helps active-duty military members and veterans begin a career in trucking with them. The program offers several different options to take advantage of such as an apprenticeship program and tuition reimbursement programs. Please reach out to our admissions staff if you have additional questions regarding veteran programs you are interested in.
Getting Started
The first step in finding a career in the trucking industry is deciding on a CDL school to complete your training. At Apex CDL Institute, we offer high-quality CDL training. We have multiple financial aid options including veteran benefits to help students cover the cost of training. Upon graduation, we help students find a job with our job placement assistance program. We want our students to find the best possible career to fit their personal and family's needs.
If you are a veteran interested in training at Apex CDL Institute, contact us today or call us at (913) 444-5664!
GI Bill® is a registered trademark of the U.S. Department of Veterans Affairs (VA). More information about education benefits offered by VA is available at the official U.S. government Web site at https://www.benefits.va.gov/gibill.