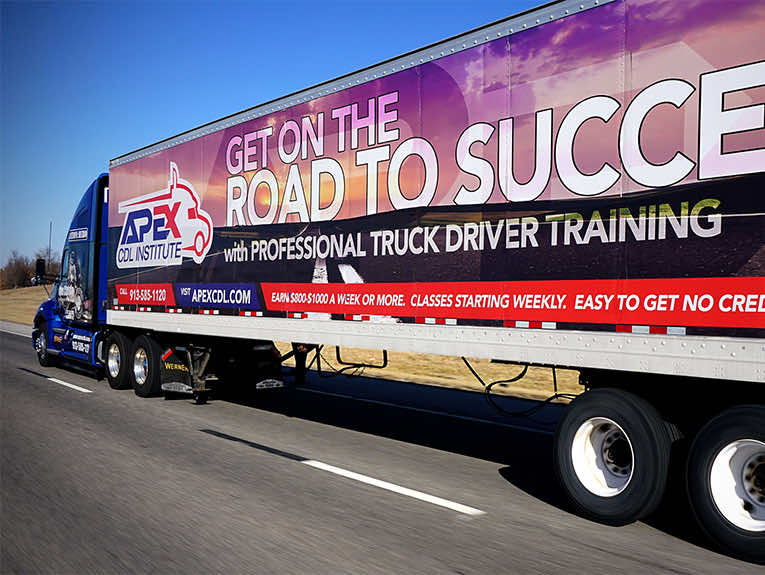 Benefits Of A Truck Driving School
Why choose Apex over a contract training company
Most drivers learned to drive at around the age of 15 or 16 through the instruction of a parent or guardian. Many learned the rules of the road from taking a driver's education course and had to drive for a certain number of hours with a licensed driving instructor. For commercial truck drivers, the situation is slightly different.
Some commercial trucking companies have their own instruction courses they send potential drivers too, preparing the student to receive his or her commercial driver's license. However, there are also truck driving schools that offer several benefits to aspiring truck drivers.
Courses are designed with the CDL in mind. All instruction is aimed at teaching the student how to succeed in getting their commercial driver's license, without being aimed at driving for a particular company.
CDL schools teach drivers about every aspect of operating a truck. This means not only the physical difficulties and complexities involved with truck driving but also all of the laws. There are different laws and procedures that CDL holders must follow that people with a regular driver's license may be unaware of.
Truck driving schools teach how to drive different styles of trucks. Drivers should be familiar with any vehicle that requires them to have a CDL.
At Apex CDL Institute, the above benefits and more are available to our students for one flat rate, something not found at all commercial truck driving schools. Contact Apex CDL today for more information.