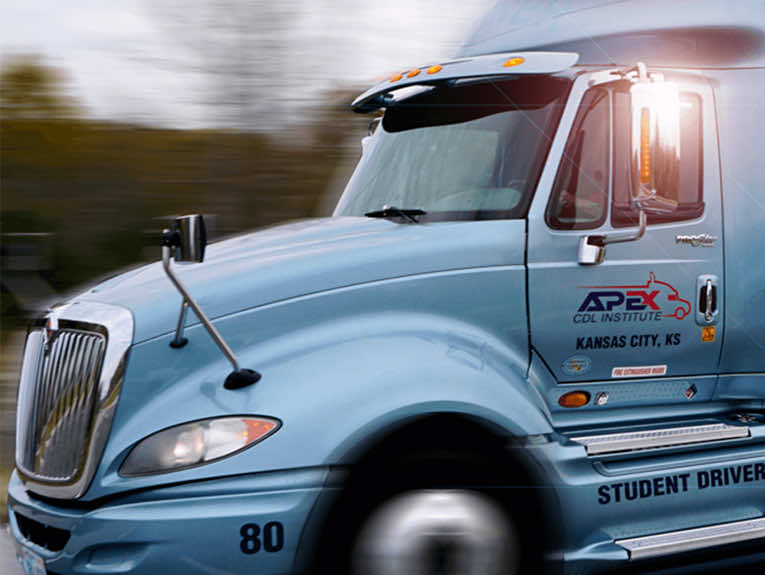 CDL Training – Is getting your CDL enough?
Proper training can lead to greater success in the long run.
Considering how tough today's economy is, it is natural for people to want to turn to truck driving. The transportation industry is going strong and always will be. Everything the people of this country use and consume eventually ends up on a truck. This leads people to start looking for CDL training programs to earn their CDL (commercial driver's license).
Sometimes they get roped in by companies that offer cheap CDL training. They offer classes that are only a few hours long. They require the student to have already taken and passed their permit test. Then when they do start their training, they meet them in a parking lot somewhere and train them for a few hours on a small day cab style truck with an automatic transmission and they are towing either a small 24-foot pup trailer or a short flatbed trailer.
Sure, these things make it easier to pass your test and naturally, it costs less money.
So let's assume you pass your CDL test on the first try with a company that does that type of training. Then what?
Did you ask them about job placement prior to paying out $1000 or more for the training? Did they refer you to any companies that would hire you after you get your license? Did they get you a pre-hire letter with any companies, ensuring you have a job afterward?
The truth is, companies that do that type of CDL training can't find you a job, they can't get you hired because you simply don't have the training. Trucking companies that hire student-level drivers aren't just looking for drivers that have their CDL. They want to know that they have additional training as well; training performed by a state-licensed school. These companies have strict guidelines as to what they will and or will not accept in the way of training. Most companies require a minimum of 140-160 hours of training time with a minimum of 40-50 hours of actual hands-on behind the wheel time.
These companies also know that a student that was trained on a day cab truck with an automatic transmission and a 24-foot trailer simply cannot drive the type of vehicles they use. Most over the road companies that hire student drivers use full-sized tractors with sleeper cabs, manual 9, 10 and 13-speed transmissions and they haul 53-foot trailers. These vehicles and trailers are much more difficult to drive and require expert training to understand and safely operate.
So don't fall for the cheap price and short training times of companies that train you in a parking lot for $1000 and spit you out unprepared for the transportation industry. You need to insist that any school you are considering explain to you your job opportunities and even get you pre-hired before you commit to them.
The transportation industry is confusing and difficult enough without wasting your money on gimmicks like that.