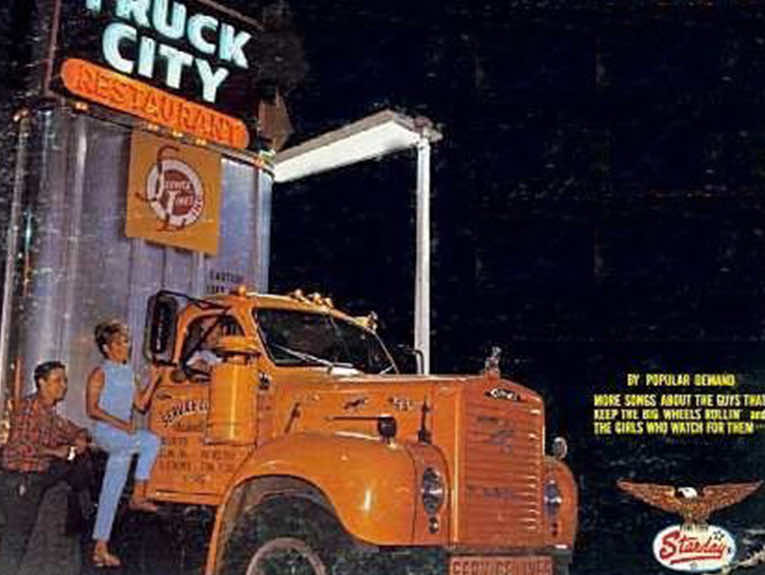 7 Truck Driving Songs for Every Taste
Our Top picks for Music on the Road
After 40 years, there are hundreds of trucking songs out there to choose from. The following list of the most famous trucking songs (in no particular order) has been assembled for a little bit of company on your next long route.
Top 7 Trucking Songs
Roll On (18 Wheeler)
A classic country tune by Alabama. "Roll On" came out in 1984, and is sung from the perspective of a young child whose dad is a truck driver. Not only is it about his father rolling along the road to make money and get back home, but how the whole family has to keep going even though they miss and worry about him.
Bud the Spud
Stompin' Tom Connors released this Canadian country song in 1969. It is the account of a trucker who hauls potatoes from Prince Edward Island.
Convoy
The number-one song on both country and pop charts in the US in 1968, C.W. McCall's novelty song took use of the popularity of CB radio conversions. It also inspired the 1978 movie of the same name.
I've Been Everywhere
This song was originally written by Australian country singer Geoff Mack in 1959, was then made popular in 1962 by Lucky Starr, and most famous to a new generation in 1996 when Johnny Cash recorded his version. Besides Australian and American versions, New Zealand, Great Britain, and Ireland have their own, each using country-specific locations.
Me and Bobby McGee
Kris Kristofferson wrote this song for Roger Miller to perform in 1969 and Janis Joplin recorded her own version a year later. The narrative is of two drifters who hitch a ride from a truck driver.
Truckin'
Recorded by the Grateful Dead in 1970, it made famous the phrase, "What a long, strange trip it's been."
Big Bertha (Truck Driving Queen)
Released by Gary Stewart in 1975, this country song is about a hitchhiker who gets a ride with Big Bertha, a female trucker who is looking for a husband.
Contact Apex CDL today to find out how you can get started in truck driving today.