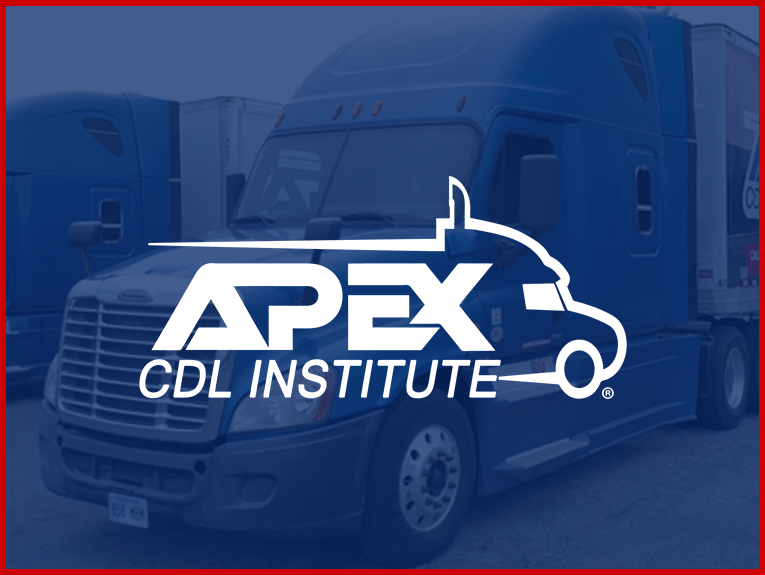 Preparing for your Classroom CDL Training
Getting your CDL at Apex is a 3-week course. The second two weeks of the training will have you out in the yard and behind the wheel. The first course is spent in the classroom. This classroom training is vital to giving you the basic knowledge you need to be a good truck driver. Some people excel in a classroom setting; others find it difficult. However you feel about sitting behind a desk, it's part of your training, and doing it right helps you learn. If you're thinking about starting your Apex CDL training, consider these tips for getting the most out of the classroom experience:
Sit near the front. Sitting at the back of the classroom makes it difficult to pay attention. It's easy to get distracted when your instructor is far away. Sitting at the front helps you concentrate, and makes it easier to hear and see the lesson.
Turn off your phone. Most of us find the temptation to check our phones too tempting to ignore, even when at school. Remove the distraction by turning off your phone when you enter the Apex CDL training classroom. Your attention won't be diverted by the buzzing of a text message. It can wait until after class.
Eat right and get some sleep. Taking care of yourself is key to benefitting from school. Before class, eat a healthy breakfast. Don't stay up late the night before your Apex CDL lesson. Fighting fatigue and hunger makes it impossible to concentrate on the lecture.
For more information about getting your CDL, visit Apex online.